SPOSÓB 1: Napisz pozytywny komentarz na np. opineo, a zapłacisz mniej nawet do 15%

SPOSÓB 2: Poleć Nas znajomemu, rekomendacja premiowana nawet 15% zniżką!

SPOSÓB 3: Posiadasz konto na Facebooku? Wystaw recenzję, a my się odwdzięczymy!


CO TO JEST FEEDBACK?

FEEDBACK, to pewna zależność. Z polskiego tłumaczona jako wymiana, sprzężenie zwrotne. Ta forma promocyjna jest nowoczesnym sposobem na nawiązanie lepszych stosunków pomiędzy klient -> wykonawca.
FEEDBACK, jest wzajemnym premiowaniem. Obie strony klient jak i wykonawca otrzymują z tego tytułu zyski.


OTRZYMAJ:

5% 10% 15%

ZOSTAŃ NASZYM PARTNEREM BIZNESOWYM JUŻ TERAZ!

ZNIŻKA PROCENTOWA JEST KALKULOWANA INDYWIDUALNIE WZGLĘDEM WARTOŚCI ZAMÓWIENIA
---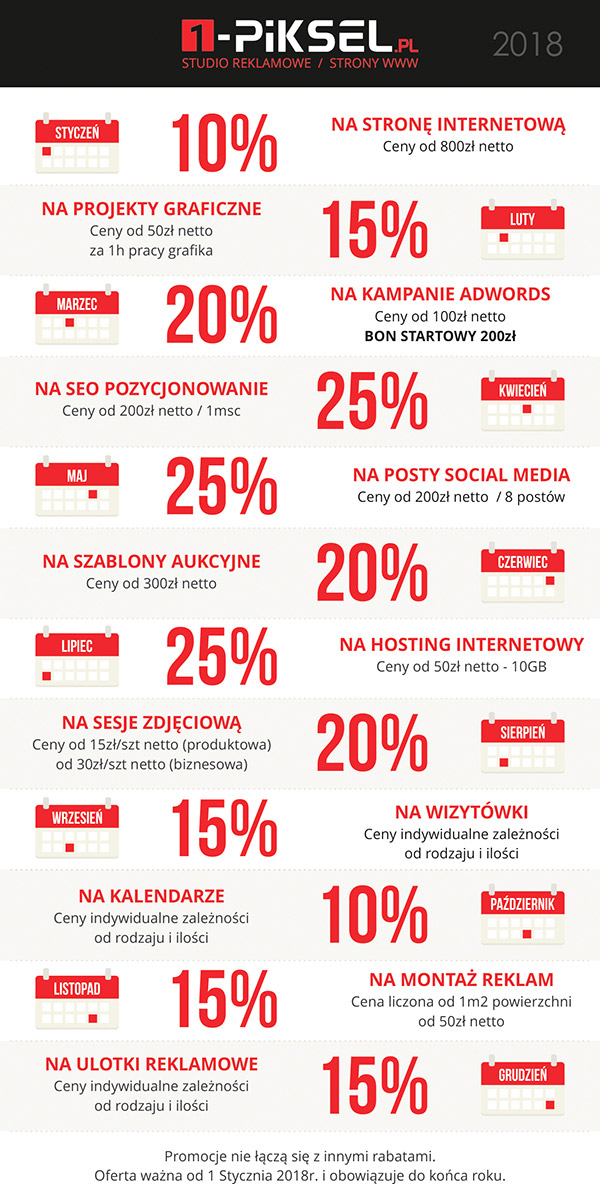 ---
Wyślij zapytanie ofertowe na adres mailowy: biuro@1-piksel lub skontaktuj się telefonicznie na nr tel: 508 955 953